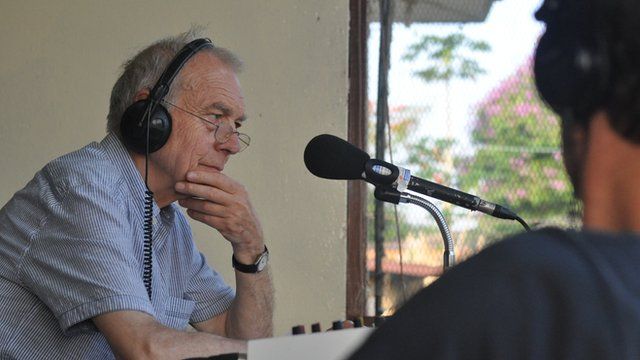 Video
John Humphrys reflects on life in Liberia
The Today programme's John Humphrys told his fellow presenter Sarah Montague that in his experience of reporting from Africa over the years, "you can't come here with a European attitude...it's incredibly difficult to look at it through African eyes.
"There are wonderful things about this country," he said describing how the canopy of the rainforest stretches out in front of him while a man collects mangoes in front of them.
"There is an enormous amount of energy and enterprise... but there is a mismatch, there isn't any sense of organisation," he said.
Although John acknowledged that it was a European attitude, he said that "you do get a sense that it needs someone to take it by the scruff of the neck and give it a bit of a shaking".
But he added that "you do have a feeling that things are picking up".