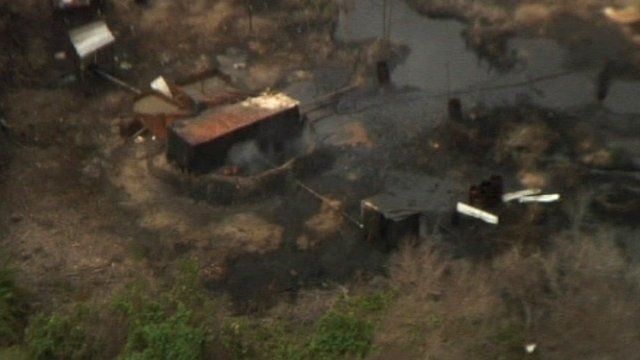 Video
How oil is being stolen in Nigeria
Nigeria is in the top league of world oil producers but the country could export much more if it was not plagued by inefficiency and an armed insurrection in the Delta of the River Niger where the oil is found.
The government has brought an end to some of that militancy by offering an amnesty.
But another problem is the widespread theft of crude oil in the Delta.
The BBC's International Development Correspondent Mark Doyle recently flew over the area to see how much oil is being stolen.
Listen to Mark Doyle's series Nigerian Crossroads on the BBC World Service or download the podcast.
Go to next video: Wrecks litter Nigeria's coastline