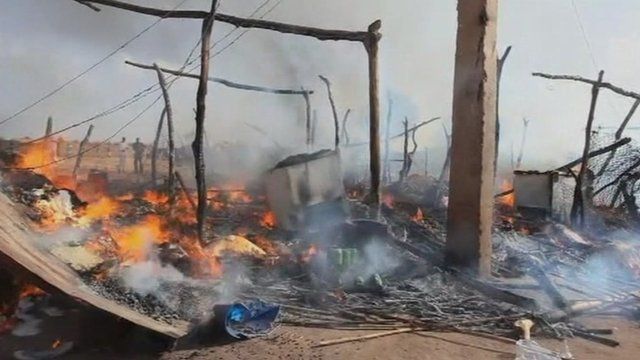 Video
Sudanese warplanes 'drop bombs' near South Sudanese border
Sudanese warplanes have dropped bombs near the South Sudanese border town of Bentiu, killing at least one person, according to witnesses.
South Sudan's deputy head of intelligence, Mac Paul, described the bombing as a "serious escalation" and a "provocation".
Sudan has denied carrying out aerial attacks on its southern neighbour.
Freelance journalist Hannah McNeish told the BBC she was among those who took cover from an airstrike, and witnessed the aftermath in Rubkona.
Meanwhile, Sudan's President Omar al-Bashir has arrived in the southern oilfield town of Heglig, which was recently occupied by South Sudanese troops amid fears of all-out war between the countries.
Go to next video: Sudan and South Sudan violence