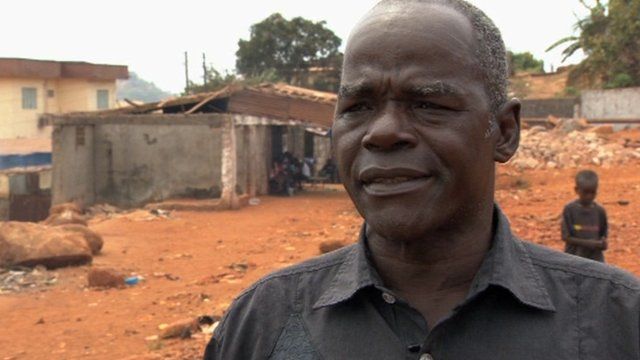 Video
Charles Taylor trial: Sierra Leone victims hope for guilty verdict
A signature atrocity of the rebels that overran Sierra Leone in the 1990s was the chopping off of limbs with a machete or axe.
Former Liberian leader Charles Taylor is standing trial at the Special Court for Sierra Leone in The Hague in connection with Sierra Leone's civil war.
He has pleaded not guilty to charges including arming and funding the Revolutionary United Front (RUF) rebels. The verdict is expected on Thursday.
Edward Conteh is chairman of the Amputees' Association, which campaigns for help for those left limbless.
Mr Conteh told the BBC's Allan Little about the day he and some of his friends had their arms amputated and why he would welcome Taylor's conviction.