Media player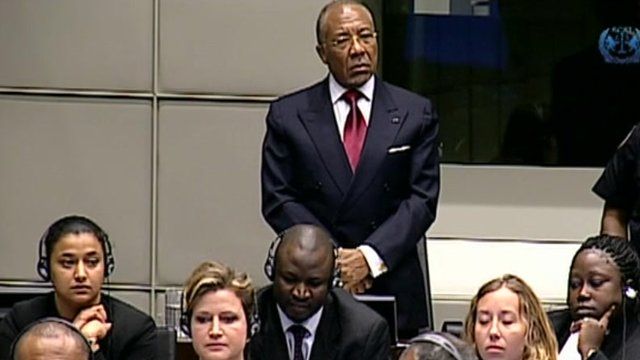 Media playback is unsupported on your device
Video
UN Court finds Taylor guilty of Sierra Leone war crimes
The former president of Liberia, Charles Taylor, has been found guilty by a special court in the Hague of aiding and abetting war crimes.
He was convicted of 11 counts including terror, murder and rape, but the United Nations-backed court found his influence fell short of command responsibility.
Taylor was accused of arming rebels during Sierra Leone's brutal civil war in the 1990s.
Judges said the rebels were responsible for tens of thousands of killings, rapes and mutilations.
Allan Little reports.