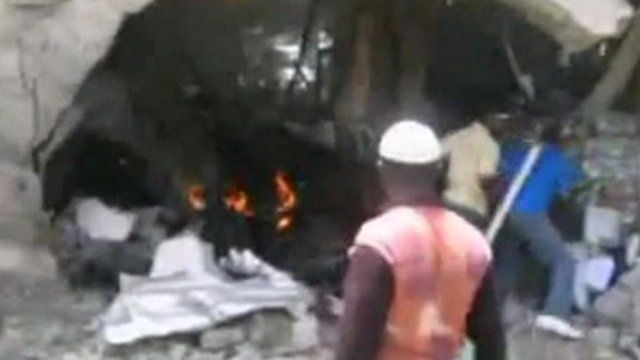 Video
Nigeria's ThisDay newspaper hit by Abuja and Kaduna blasts
The Premium Times newspaper has said that militant Islamists Boko Haram have admitted responsibility for attacks on newspaper offices.
The group was quoted as saying it would no longer condone reports in the domestic and foreign press that it said misrepresented its position.
The group accused journalists of taking sides in what it called its war with the government and warned of more attacks against the media to come.
At least six people are reported to have died in explosions at two offices of Nigerian newspaper ThisDay, in Abuja and Kaduna.
Mark Lobel reports.
Go to next video: What is driving Nigeria's Boko Haram?