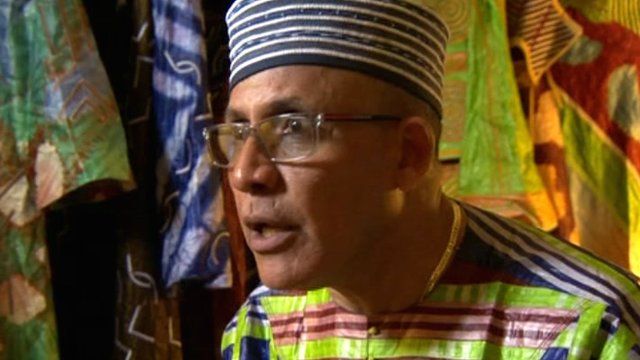 Video
Malian fashion designer Alphadi calls for united country
Renowned Malian-Nigerien fashion designer Alphadi has been raising funds to help refugees who fled northern Mali following a rebel advance earlier this year.
He was invited to the Dakar Fashion Week which has just been held in the Senegalese capital, showing up on stage entirely dressed in colours of the Malian flag - red, gold and green.
Alphadi, an ethnic Tuareg who was born and raised in Timbuktu, now splits his time between Niamey in Niger, Paris and New York City.
Our West Africa correspondent Thomas Fessy met him in Dakar and asked him what he made of the rebel groups which took over Mali's vast desert north in March and April.
Go to next video: Mali army 'seizes rivals' base'