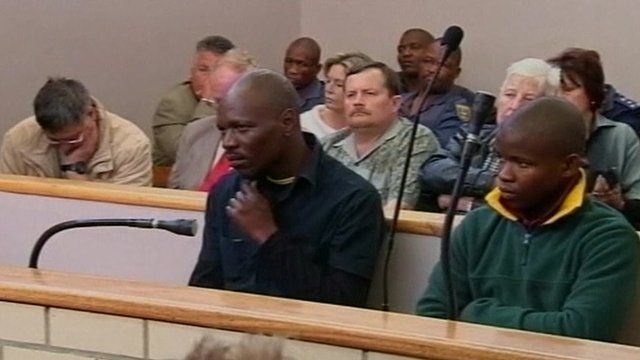 Video
South African man jailed for Terreblanche murder
A court in South Africa has sentenced a black farm worker to life in prison for the murder of white supremacist leader Eugene Terreblanche.
The judge ruled that Chris Mahlangu killed Terreblanche, 71, with an axe following a pay dispute in April 2010.
The killing highlighted South Africa's fragile race relations, 16 years after white minority rule ended.
However, Judge John Horn said the murder was not racially motivated.
A second man, Patrick Ndlovu, who was a minor at the time of the attack, was given a two-year suspended for house-breaking.
Prosecutors said Mahlangu and his co-accused broke into Terreblanche's home in the north-western town Ventersdorp and hacked him to death with an axe.