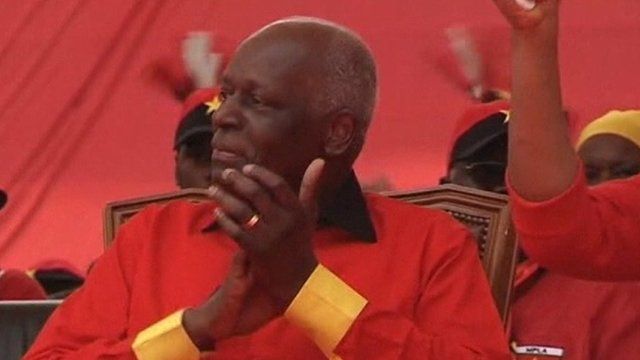 Video
Ruling MPLA leading Angola elections
Angola's ruling MPLA party has taken a commanding lead in national elections, with almost 75% of the vote, partial results suggest.
With more than 70% of votes counted from Friday's polls, the main opposition Unita party garnered about 18%, the electoral commission said.
If confirmed, the results mean another term for President Jose Eduardo dos Santos, 70, who has ruled since 1979.
The vote was the second since the civil war ended a decade ago.
Louise Redvers reports.