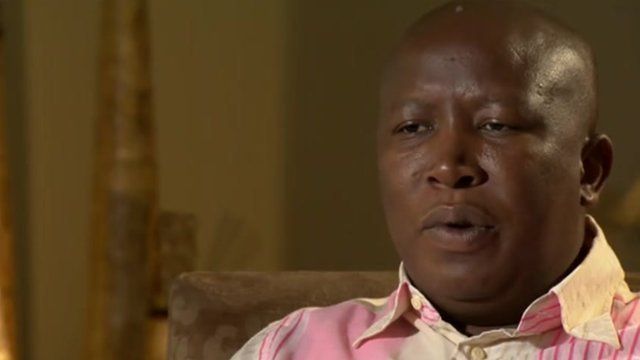 Video
South Africa's Marikana mine: Julius Malema rallies strikers
South African activist Julius Malema says mineworkers must put down tools until wage demands are met, amid a deadly dispute at a platinum mine.
Mr Malema is set to march with workers later at the Marikana mine where police shot dead 34 people last month.
The march is due to coincide with the release of more miners who were controversially charged with murder.
Mr Malema, who was expelled from the governing African National Congress earlier this year for indiscipline, had earlier called for striking workers to make the mines ungovernable, but he told the BBC that he was not calling for violence.
Go to next video: Anger over S Africa miners' fate