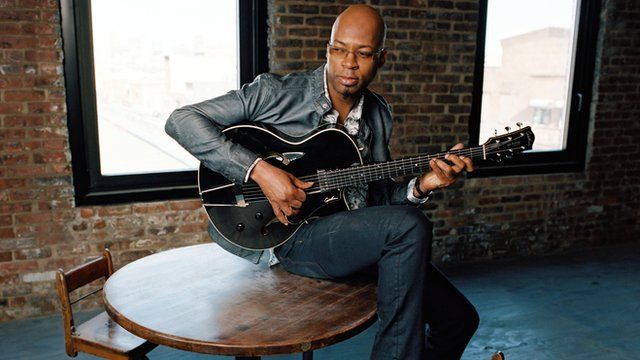 Video
Benin jazz star Lionel Loueke on his African heritage
Benin-born, US-based jazz guitarist and vocalist Lionel Loueke has been described as a "gentle virtuoso" and a "musical painter".
He fell in love with jazz while studying music at the National Institute of Art in Ivory Coast.
He then moved to Paris and later to the United States where his African-influenced jazz has won him many fans.
Among them is BBC Africa's reporter Leslie Goffe who went to meet him at the legendary Blue Note club in New York and first asked him to describe his sound.
For more African news from the BBC download the Africa Today podcast.