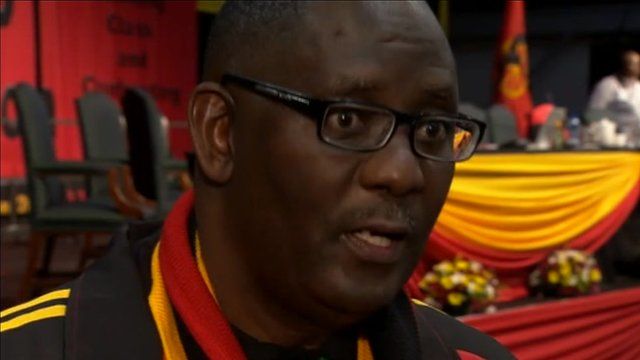 Video
SA trade unionist: Mine unrest 'an isolated incident'
Firebrand politician Julius Malema has been barred by police from addressing striking workers at South Africa's Marikana mine.
Some 2,000 miners had gathered at a stadium near the mine, about 60 miles (100km) north-west of Johannesburg.
The head of South Africa's trade union movement has described the unrest at Marikana mine as 'an isolated incident'.
Speaking to Andrew Harding, Zwelinzima Vavi of the COSATU labour alliance, said his union would continue to lobby for increased pay and improved working conditions for workers.
Go to next video: Expelled ANC leader barred from mine