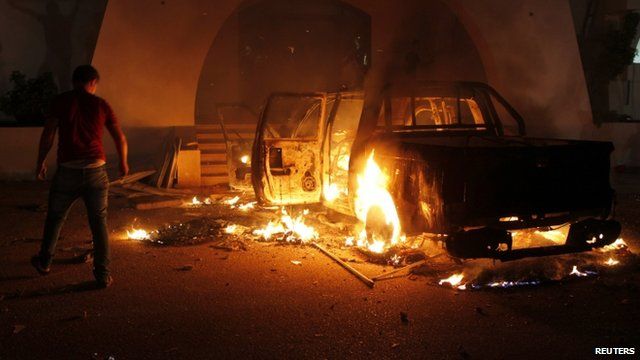 Video
Libya: Islamist militia bases stormed in Benghazi
Crowds of Libyans have clashed with militia fighters in the city of Benghazi, following a big demonstration by residents against the power of unofficial armed groups.
At least four people were killed and almost 40 wounded. Gunmen opened fire on demonstrators at the headquarters of one militia.
Protesters stormed the base of another group that was allegedly involved in the death of the US ambassador last week.
Rana Jawad reports.
Go to next video: Protesters storm Benghazi militia