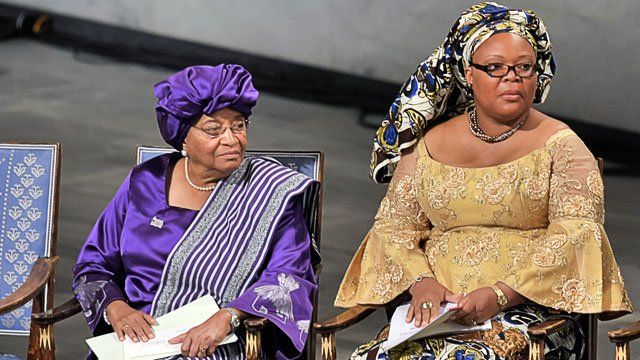 Video
Liberia laureates: Gbowee on why she is attacking Sirleaf
Last year two influential Liberian women won the Nobel Peace Prize: President Ellen Johnson Sirleaf (right) and peace campaigner Leymah Gbowee.
Now Ms Gbowee has fired off some verbal salvos at the president, saying she has failed to fight corruption and nepotism.
From Paris, where she is promoting the French edition of her book Mighty Be Our Powers, Ms Gbowee spoke to the BBC Africa's David Amanor.
For more African news from the BBC, download the Africa Today podcast.