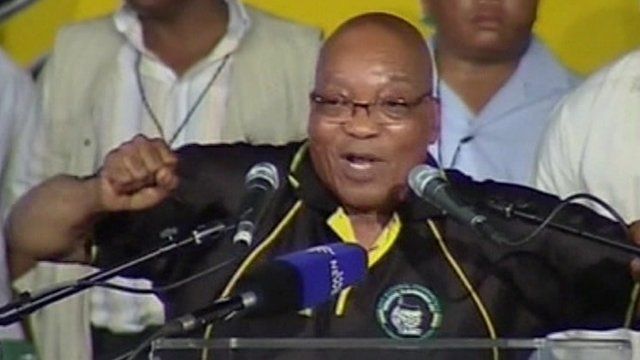 Video
Jacob Zuma re-elected leader of South Africa's ANC
The South African president, Jacob Zuma, has been re-elected leader of the governing ANC, a victory that virtually guarantees him another five years in power.
The 70-year-old won 2,986 votes out of the 3,977 cast - making it a decisive victory against his rival.
"We can boast that we're a leader of our society, that therefore we have something to contribute to the democratic life of this country, to this democratic Republic of South Africa," Mr Zuma said after his win.
Go to next video: Zuma faces leadership challenge