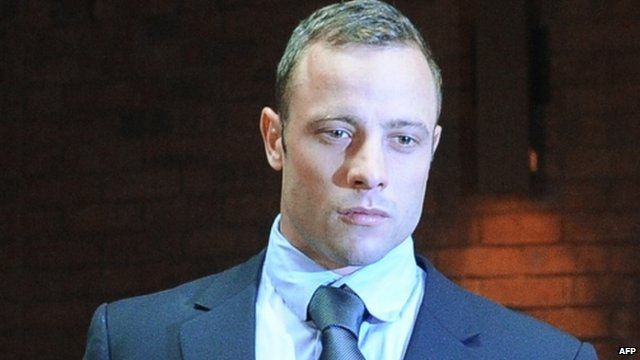 Video
Oscar Pistorius 'a broken man'
A close friend of South African athlete Oscar Pistorius has told the BBC that the South African athlete, accused of killing his girlfriend, may be "on the verge of suicide" and is a "broken man".
Mike Azzie made the comments in a BBC Three documentary about the case in which Mr Pistorius denies murder.
However, the family's spokesperson, Oscar's uncle, Arnold Pistorius, has denied the claims, saying: "Oscar, broken as he currently is, believes he has a purpose in life and is working towards that. Media reports to the contrary are untrue".
Mr Azzie, known by Mr Pistorius as "Uncle Mike", said the Olympic athlete "has no confidence in his tone of voice and he is almost like someone that is walking around in circles and doesn't know where he is going."
Mr Azzie has also said that Reeva Steenkamp's death is a "tragedy".
Mr Pistorius, who is on trial for shooting model Reeva Steenkamp at his home last month, denies the charges of premeditated murder, saying he mistook her for an intruder.
Oscar Pistorius: What Really Happened? will be broadcast on Monday 11 March at 21:00 on BBC Three.
Go to next video: Reeva Steenkamp's death a 'tragedy'