Media player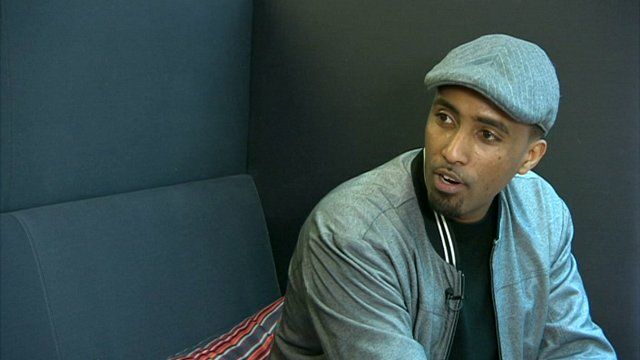 Media playback is unsupported on your device
Video
Singing for Somalia from the diaspora
Aar Maanta is a singer and songwriter who fled Somalia's civil war in the 1980s and has spent much of his life in the United Kingdom.
His lyrics are deeply personal, encapsulating lost childhood dreams and striving for peace and reconciliation.
But he is also critical of how Muslims are sometimes treated in the West, especially in his song Deeqa which refers to his interrogation by UK immigration officials.
He spoke to BBC Africa's Sophie Ikenye ahead of an international conference on Somalia that will take place in London on Tuesday.
For more African news from the BBC, download the Africa Today podcast.