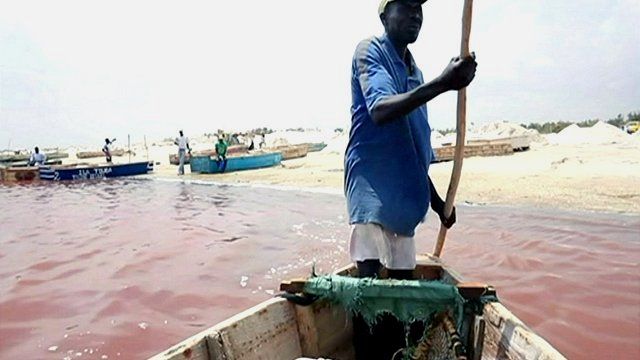 Video
How salt miners save Senegal's Pink Lake
Senegal's Lake Retba - also called Lac Rose, in French, or the Pink Lake - is a famous tourist attraction.
Located some 30km (18 miles) north-east of the capital, Dakar, the lake is known for its bright pink colour - especially in the dry season - said to be caused by an alga that produces a red pigment.
Its high salt content also allows tourists to float easily but they are not the only ones to take interest in the site.
An estimated 3,000 salt miners collect the precious commodity which is exported all over the region, as BBC Africa's Laeila Adjovi reports.
For more African news from the BBC, download the Africa Today podcast.