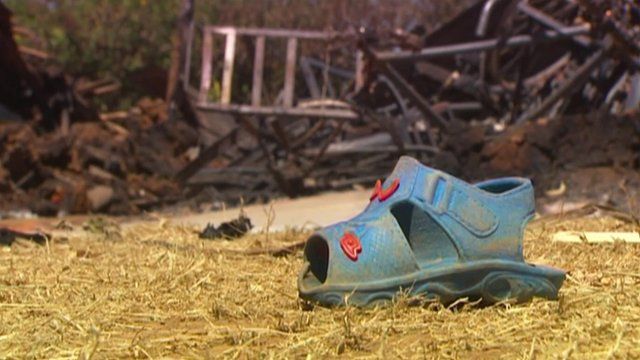 Video
Kenyan deputy president Ruto to appear at the Hague
The trial of Kenya's deputy president starts on Tuesday, at the International Criminal Court in the Hague.
Mr Ruto and President Uhuru Kenyatta have been charged with crimes against humanity, which they deny.
The charges stem from violence that broke out after disputed elections in 2007, in which more than 1,000 people were killed and 600,000 forced from their homes.
More than 8,000 families are still to be resettled after being displaced by the conflict.
Gabriel Gatehouse met some of those families at a camp in Rift Valley, one of the areas worst affected by the violence.
Go to next video: Kenyatta denies ICC charges