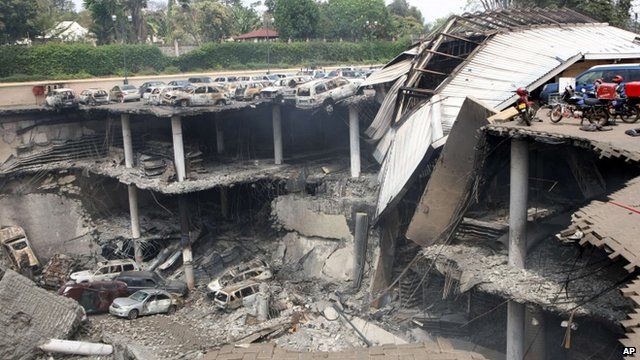 Video
Nairobi Westgate attack: 'Kenyans are asking tough questions'
John Githongo, a prominent anti-corruption campaigner, and author Moraa Gitaa, told the Today programme that "Kenyans are asking tough questions" following the attack on a shopping mall in Nairobi which left at least 67 people dead.
Security and intelligence officials have been summoned to a parliamentary committee on Monday to explain what went wrong.
Speaking to the Today programme's James Naughtie, John Githongo described the siege as "the first digital era terrorist attack in Kenya".
He said: "This attack was accompanied by what appeared to be a systemic dysfunction on the part of the key institutions of government that were responding".
Moraa Gitaa, a Kenyan novelist, said she was unsure how rural Kenyans would respond to the attack, but she said "the traumatic impact is really, really deep".
First broadcast on BBC Radio 4's Today programme on Saturday 28th September 2013
Go to next video: Life behind the camera in Kenya mall siege