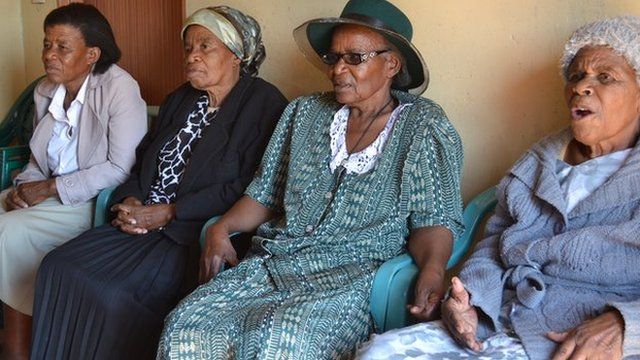 Video
The sisters who beat Botswana's chiefs to change law
In many countries across Africa the right of the firstborn male, or closest male relative, to inherit family property is still standard practice.
Women are denied the right to inherit the family estate purely because of their gender, a custom that is upheld by some traditional leaders.
But four sisters in Botswana did something that no-one there thought was possible - they took on tradition and won.
Last month, a five-year legal struggle ended with a landmark victory for Edith Mmusi (80) and her three sisters Bakhani Moima (83), Jane Lekoko (77), and Mercy Ntsehkisang (68).
Ms Mmusi spoke to BBC News about their fight to keep on to the family home.
During October, the BBC's 100 Women season is looking at the lives of women around the world today. The series concludes with an event in London on Friday 25 October.
For details of who will be there, and the rest of our coverage from this month's season, visit our special 100 Women website.
Go to next video: Life as an older, single mother