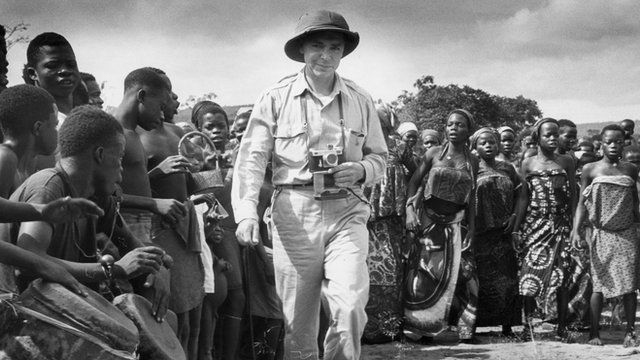 Video
Eliot Elisofon's photos changed US perception of Africa
Images of famine and war have shaped many people's modern perceptions of Africa. But one of the first men to capture the continent on film portrayed a very different picture.
Eliot Elisofon was an internationally renowned photojournalist for Life magazine. His work introduced American audiences to the magnificent landscapes, personalities and culture of Africa in the second half of the 20th Century.
An exhibition at the Smithsonian's National Museum of African Art in Washington shows how his photos and the objects he collected profoundly influenced the west.
Jane O'Brien reports.
Filmed and edited by Maxine Collins; extra filming by Allen McGreevy
Go to next video: Alec Baldwin and killer medieval yogis