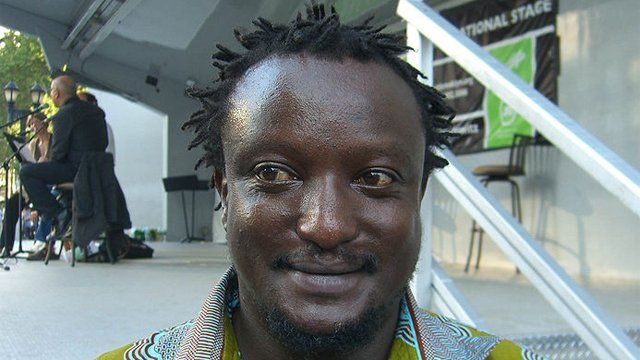 Video
Kenyan author Binyavanga Wainaina on being gay in Africa
Leading Kenyan author Binyavanga Wainaina has come out to say he is gay, making him one of the most high-profile Africans to do so.
Homosexual acts are illegal in Kenya and many other African states.
He made the disclosure in an article entitled: I am a homosexual, mum, coinciding with his 43rd birthday - at a time there is a fierce debate about gay rights in several African countries.
Nigeria has recently passed legislation tightening restrictions on homosexual groups, while Uganda's president has blocked a similar bill.
Mr Wainaina told BBC Newsday's Chris Mason why he chose to make his announcement now.
For more African news from the BBC, download the Africa Today podcast.
Go to next video: Kenyan author shares his secrets