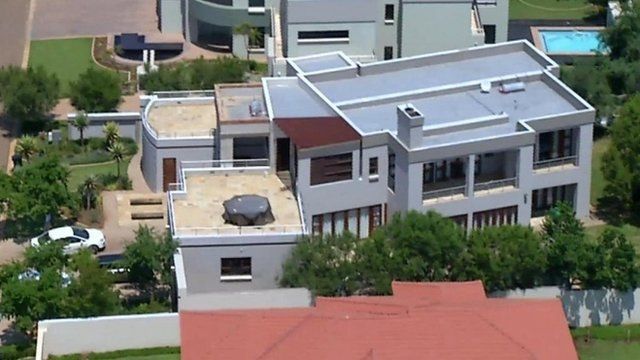 Video
Oscar Pistorius trial: First witness gives evidence
The first witness at the trial of South African athlete Oscar Pistorius "heard terrible screams" followed by "four shots" on the night the athlete's girlfriend Reeva Steenkamp died, the court in Pretoria has heard.
Neighbour Michelle Burger - whose face could not be shown - said she was woken by the noise in the early hours, and then "heard a man screaming for help".
Speaking through a translator, Ms Burger said after she called security for help, the female screams returned, and then she "heard four shots".
State prosecutors allege the killing on 14 February 2013 was premeditated, but Mr Pistorius claims he mistook his girlfriend for an intruder.
Go to next video: Pistorius 'was trying to defend Reeva'