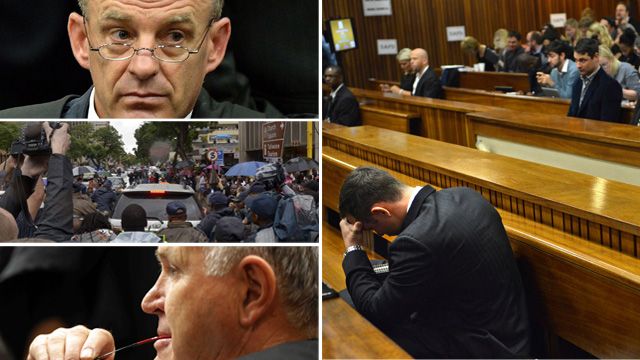 Video
Oscar Pistorius trial day two: Key moments
Key witnesses have been cross-examined on the second day of the trial of South African athlete Oscar Pistorius for the murder of his girlfriend Reeva Steenkamp.
Mr Pistorius's defence lawyer claimed neighbour Michelle Burger could not have heard Ms Steenkamp scream, partly because the model was too badly injured.
He also reiterated the theory that "gunshots" Ms Burger heard were actually thuds made by Mr Pistorius as he tried to break down the toilet door with a bat.
However, the state prosecutor disputed both these points, by alleging it was the last of four shots which silenced Ms Steenkamp, and acting out the "cricket bat theory".
Watch key moments from the second day of the trial.
Go to next video: Pistorius trial day one - in 90 secs