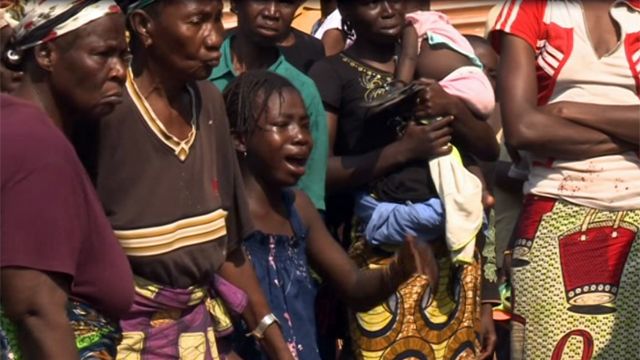 Video
Central African Republic militia disarmament challenges
One of the most pressing issues facing the new government in the Central African Republic is disarmament.
In recent weeks tens of thousands of Muslims have fled as Christian militias have stepped up their attacks. The Christian "anti-balaka" fighters say they are taking revenge for atrocities committed by Muslim Seleka rebels last year.
The African and French troops deployed in CAR are struggling to contain the violence.
They are also struggling to disarm the militias, as the BBC's Kassim Kayira discovered on a recent trip to CAR.
For more African news from the BBC, download the Africa Today podcast.
Go to next video: Christians target Muslims in CAR