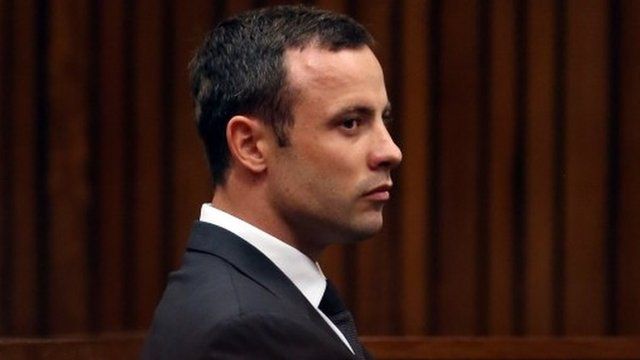 Video
Pistorius trial: Ex-girlfriend gives evidence
South African athlete Oscar Pistorius fired a gun through a car sun roof after an altercation with a police officer, a court has heard.
Giving evidence at Mr Pistorius' murder trial in Pretoria, Mr Pistorius' ex-girlfriend Samantha Taylor also gave details about the couple's relationship.
She claims it ended when he "cheated" on her with model Reeva Steenkamp- whom Mr Pistorius says he shot dead after mistaking her for an intruder.
Ms Taylor was also asked whether Mr Pistorius ever sounded like a woman when he "screamed" at her. Mr Pistorius' defence team claim witnesses mistook Mr Pistorius' screams for Ms Steenkamp's on the night she died.
Go to next video: Pistorius trial day four - in 60 secs