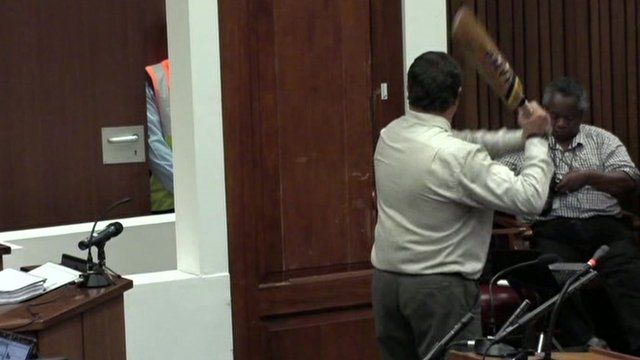 Video
Oscar Pistorius trial day eight - in 60 seconds
Oscar Pistorius may not have been wearing his prosthetic legs when he tried to break down his locked toilet door with a cricket bat, his murder trial has heard.
On day eight of the trial, a forensic expert was asked to show how the door was hit with the bat.
Police Col Johan Vermeulen demonstrated how Pistorius might have hit the door after Ms Steenkamp was shot on Valentine's Day last year.
Mr Pistorius denies murder, saying he mistook Ms Steenkamp for an intruder.
Go to next video: Door hit with bat in court demo