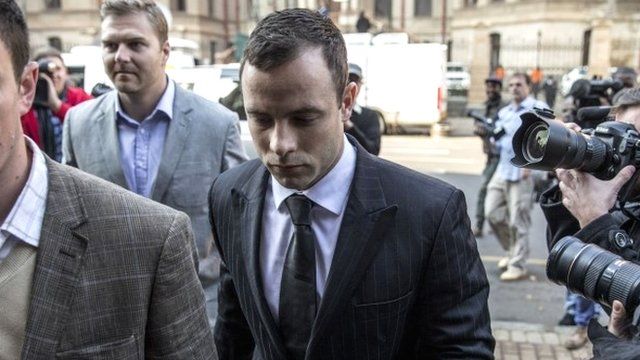 Video
Oscar Pistorius trial: Coverage from court
The murder trial of Oscar Pistorius resumes in South Africa after a break to evaluate the athlete's mental health.
His defence team earlier argued he was suffering from an anxiety disorder when he killed his girlfriend.
A report by experts will help the judge decide how significant this is.
The athlete denies deliberately killing Reeva Steenkamp. He says he shot her accidentally in a state of panic after mistaking her for an intruder.
Some parts of the court proceedings will not be available for broadcast for legal reasons.
Go to next video: Pistorius trial - 12 May - in 60 secs