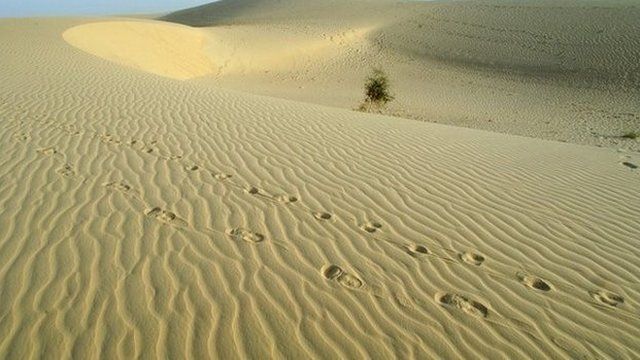 Video
The migrants who cross the Sahara to reach Europe
Tens of thousands of west African migrants risk their lives every year in search of a better life in Europe.
They attempt the perilous journey across the Sahara to the north coast of Africa, risking dying of thirst or being sold to militia for money.
The town of Agadez in Niger, on the edge of the desert, is the main embarkation point on the people smuggling route.
But some who arrive there will never make their final destination.
Thomas Fessy reports from Agadez.
Go to next video: Mali's dyed brocade dilemma