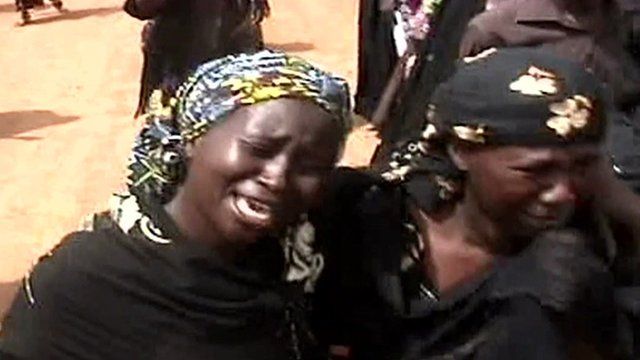 Video
Video shows anguish of families of kidnapped Nigeria girls
Nigeria's police have offered a $300,000 (£177,000) cash reward to anyone who can help locate and rescue more than 200 abducted schoolgirls.
They were kidnapped more than three weeks ago by armed Islamist militants from Boko Haram, from their boarding school in the north eastern state of Borno.
Meanwhile, video has emerged showing desperate scenes as the parents of some of the girls taken in the attack visited the scene of the kidnap last week.
Police have said that eight more girls between the ages of 12 and 15 were kidnapped in north eastern Nigeria on Sunday night.
Gordon Corera reports.
Go to next video: US joins hunt for Nigerian girls