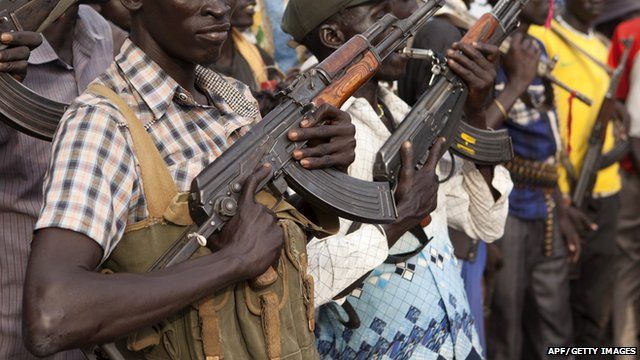 Video
Call truce or face famine, South Sudan fighters told
A humanitarian worker from the United Nations has urged warring parties in South Sudan to call a temporary truce in order to prevent a famine.
UN Humanitarian Co-ordinator Toby Lanzer, who witnessed a recent massacre in the country, said a ceasefire during May and June would allow farmers to plant much needed food.
Thousands of people have been killed and over a million others have been displaced in the civil war, caused by a power struggle between the President and his sacked former deputy.
Mr Lanzer told BBC Radio 5 live's Tony Livesey: "This is the key period for the planting season. If people don't get the chance to plant or tend to their livestock, we know that famine is inevitable."
Go to next video: The human cost of S Sudan conflict