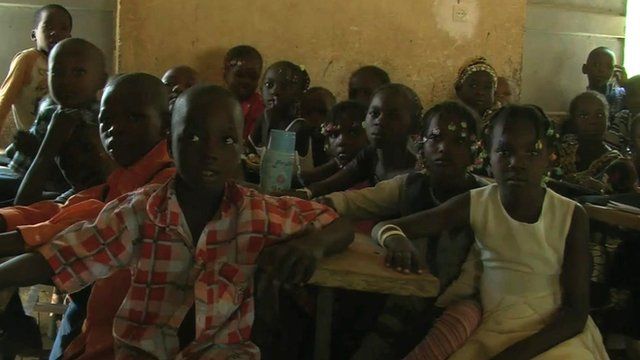 Video
Schools in Mali are reopening after Islamist occupation
State schools in northern Mali have begun reopening, two years after extremist groups, including al-Qaeda in the Islamic Maghreb, closed them down.
During the Islamist occupation of Timbuktu, Sharia law was imposed in the city and only religious schools, teaching exclusively in Arabic, were allowed.
Aminata Ahmed Dicko is 13 years old. Her school was used as a firing range by the occupiers.
Amid reports of widespread beatings and rapes, Aminata and her four sisters spent two years with no schooling, living in fear of leaving the family home.
Alex Duval Smith went to meet Aminata.
Go to next video: Mali residents flee extremists