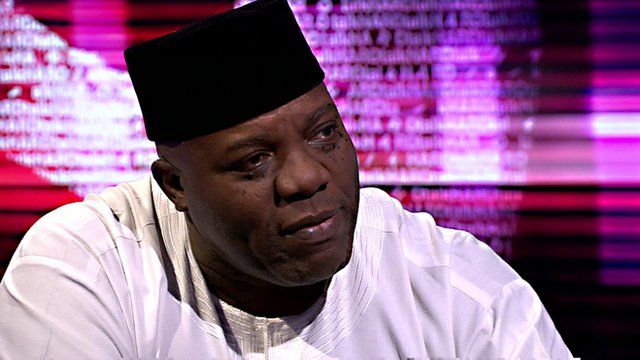 Video
Nigeria kidnapping: 'We know where the girls are'
Doyin Okupe, a senior adviser to Nigeria's President Goodluck Jonathan has told BBC's HARDtalk about the ongoing efforts to release more than 200 schoolgirls who were abducted by Islamist militant group Boko Haram.
Mr Okupe defended the actions of the president following the kidnapping saying that the military knew where they were, but rescuing them would be difficult because they did not want to "lose any of the girls".
"The president has promised he will get these girls out and he is going do that," he added.
Watch more clips at HARDtalk's website
You can see the full interview on BBC World News at 14:30 and 20:30 GMT on Tuesday 3 June and on the BBC News Channel on Wednesday 4 June at 00:30 and 04:30 BST.
Go to next video: 'Pension reforms threaten economy'