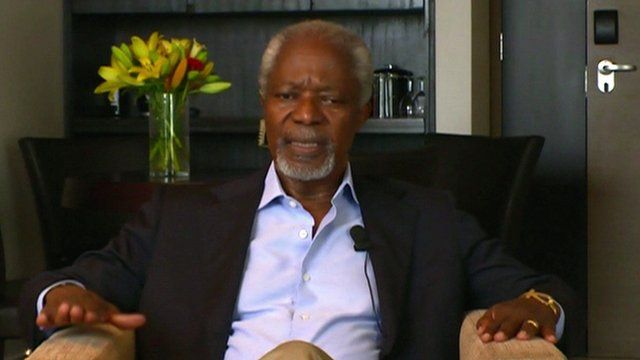 Video
Kofi Annan: 'Common approach for Iraq and Syria'
Former United Nations Secretary-General Kofi Annan has called for a core group of countries to work together to help Iraq and Syria resolve the conflicts in their countries.
Mr Annan - the UN's former envoy to Syria - said he did not believe that there was the "stomach" for "boots on the ground", but that a group made up of permanent members of the UN Security Council, Saudi Arabia, Iran, Turkey and possibly Egypt could agree a common approach.
In a wide-ranging interview with Newsnight, Mr Annan also claimed that West Africa's war on drugs "has not worked".
Go to next video: ISIS: 'A brutally efficient campaign'