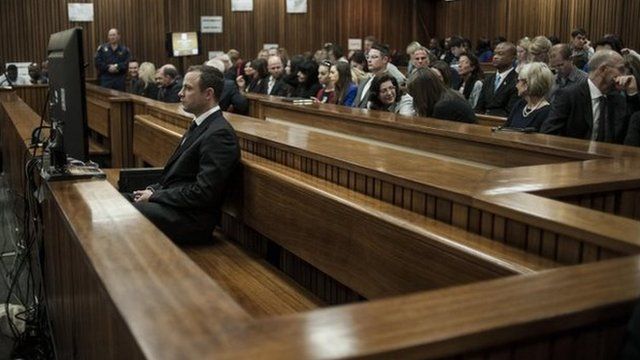 Video
Oscar Pistorius 'had no mental disorder', trial hears
The trial of Oscar Pistorius has heard that the athlete did not suffer from a mental illness or disorder at the time his girlfriend was shot.
Proceedings have resumed in Pretoria after a six-week break while psychiatric experts assessed the defendant's mental health.
The defence lawyer argued that Mr Pistorius was suffering from an anxiety disorder when he killed his girlfriend, Reeva Steenkamp. Mr Pistorius says he mistook her for an intruder at his home.
"Mr Pistorius did not suffer from a mental illness or defect that would have rendered him criminally not responsible for the offence charged," said state prosecutor Gerrie Nel, reading from the psychologist report.
Go to next video: What is Generalised Anxiety Disorder?