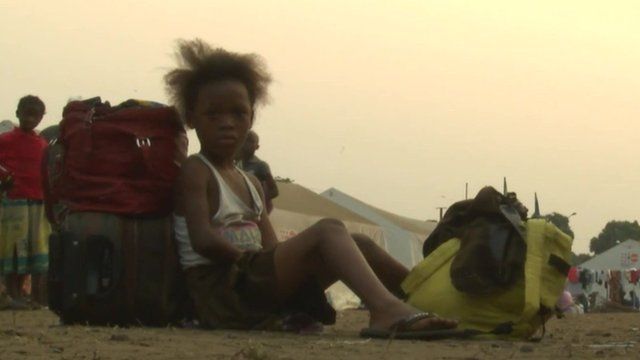 Video
What next for DR Congo's displaced?
Tens of thousands of people from the Democratic Republic of Congo have been forced to leave the neighbouring country of Congo-Brazzaville after a crackdown on illegal immigration.
Officials estimate as many as 170,000 people have left since April. Some of them say they fled violence and attacks from locals as well as the police and army.
But the government in Congo-Brazzaville says it has only expelled 2,500 people, who were either criminals or illegal migrants, and says that others left of their own free will.
Maud Jullien reports from the capital of DR Congo, Kinshasa.
Go to next video: Rape 'routinely' used in DRC prisons