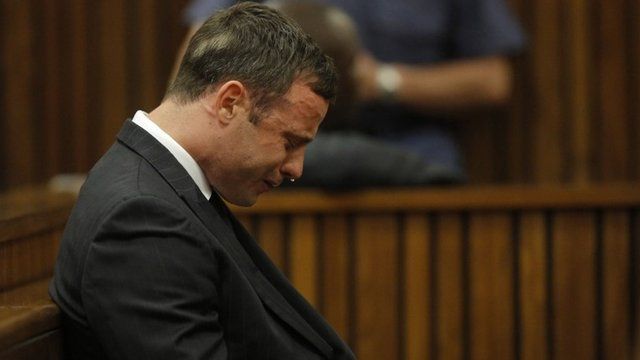 Video
Oscar Pistorius verdict: 'Cliffhanger' ending for trial
The verdict in the trial of Oscar Pistorius is yet to be revealed, after the judge adjourned the court in Pretoria unexpectedly.
Earlier, Thokozile Masipa cleared the athlete of murdering his girlfriend Reeva Steenkamp in the early hours of Valentines Day 2013, saying the evidence showed he believed an intruder was inside the toilet.
Mr Pistorius could still be found guilty of culpable homicide, which means he had no intention to kill but was negligent in his actions. The verdict would carry a maximum term of 15 years in prison.
Karin Giannone reports.
Go to next video: Pistorius weeps as court returns