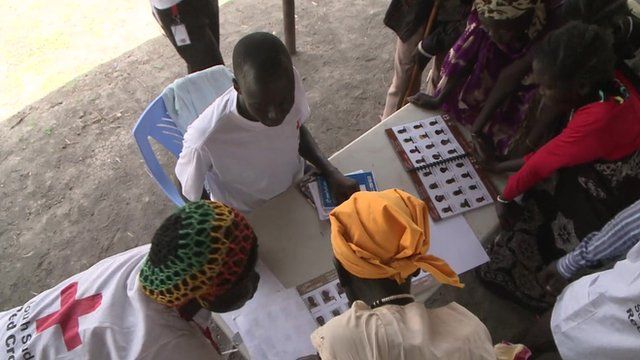 Video
South Sudan's 'Facebook' for missing people
The conflict in South Sudan has been on going for over a year now but accurate data on the number of people missing or dead is shockingly absent.
With peace talks stalling and fighting intensifying, it is the civilian population that is feeling the brunt.
Thousands of families have lost contact with relatives because of the conflict.
But an initiative by the International Committee of the Red Cross is allowing people to reconnect with missing loved ones.
They have published a photo book containing pictures of missing people gathered from across South Sudan and neighbouring countries.
Now the service is being put online, to allow people further afield to make use of it.
Emmanuel Igunza visited a village in South Sudan to see how people there were benefiting from the scheme.
Go to next video: South Sudan's child soldier problem