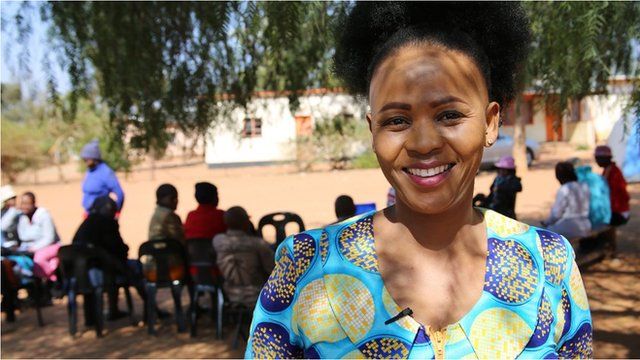 Video
Working Lives Gaborone: Patricia Mokute
For decades Botswana has been struggled with an HIV/Aids epidemic. Today, one in five people live with HIV, the third highest prevalence rate in the world.
Patricia Mokute is on the front line in the fight against the epidemic, helping local communities improve testing and treatment. There is still a lot of stigma attached to having the disease, she says.
"People were being judged," she says. "The stigma and discrimination came with the disease making it difficult for us to accept it. Sex is a taboo for us to talk about in our communities."
But things are changing. While still high, the numbers are coming down and Ms Mokute says she is making a difference.