Media player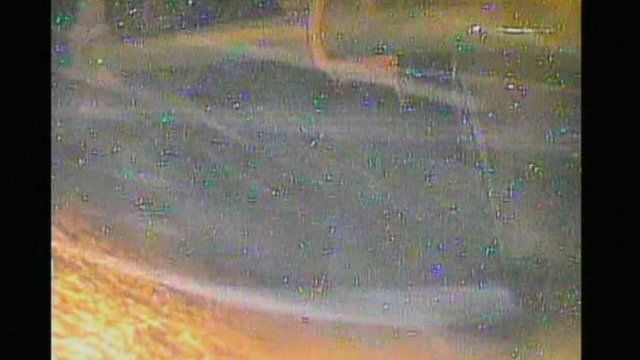 Media playback is unsupported on your device
Video
Fukushima: Video from inside Number 2 reactor
Video from inside the Fukushima Daiichi Number 2 nuclear reactor shows the deterioration caused by months of exposure to heat and humidity.
Tokyo Electric Power Company (Tepco) say the footage, captured via an endoscopic probe, is heavily distorted because of the high levels of radiation inside the reactor.
It shows rusted metal parts, jets of steam and scarred surfaces, but Tepco officials say there are no signs of major damage or ruptures caused by the earthquake which preceded the tsunami.
Video courtesy of Tepco
Go to next video: Robot camera in Japan reactor