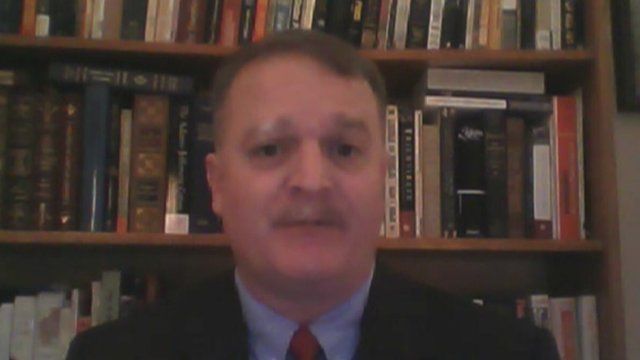 Video
Lt Col Daniel Davis: 'US army does not tell truth'
As Afghan fury over Koran burning by US forces continues, a serving US army officer has said publicly that the US top brass are not telling the truth.
Lt Col Daniel Davis, said there was an "absence of success on virtually every level", despite political reassurances led by Washington that all was well.
He was speaking after a suicide car bomb killed nine people at a military airport in eastern Afghanistan.
Thirty people have been killed in six days of violent anti-US demonstrations.
Nato has said it is investigating the incident and is taking steps to ensure something like this does not ever happen again.
Go to next video: Many dead in airport blast