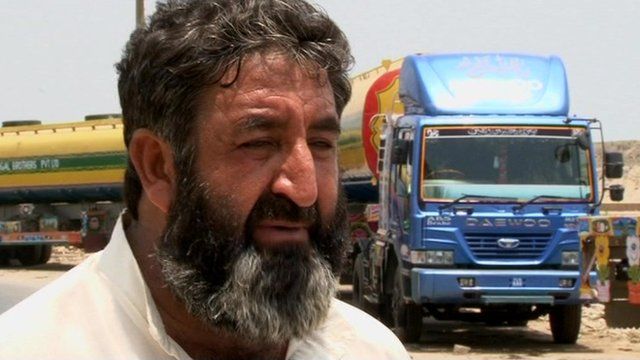 Video
Pakistan's Nato supply route drivers fear attacks
Islamist groups in Pakistan are converging on Islamabad, for what they say is a "long march" against the government's decision to lift its ban on Nato military convoys travelling into Afghanistan.
Police say around 8,000 people left the city of Lahore in a convoy heading to the capital, where further protests are planned on Monday.
There are some groups in Pakistan who welcome the re-opening of the supply route, in particular the lorry drivers who've been standing idle while it remained closed.
But as the BBC's Mehvish Hussain reports, they are increasingly worried about the dangers of attack by militant groups on the road to Afghanistan.
Go to next video: Protests in Pakistan over route opening