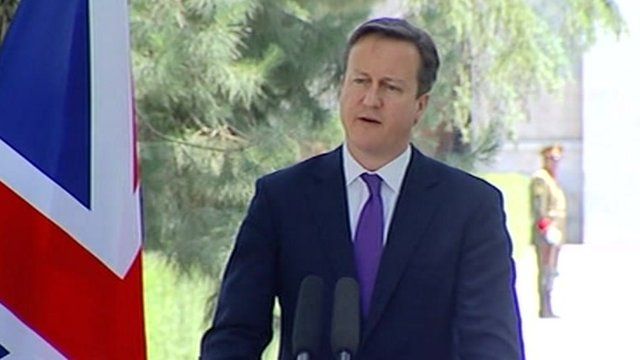 Video
Cameron urges Taliban to renounce violence
David Cameron is meeting the Afghan President Hamid Karzai in Kabul, where he is due to sign an agreement to build an officer's training academy in Afghanistan modelled on Sandhurst.
Later the two men will meet Pakistan's new Prime Minister Raja Pervez Ashraf on his first trip to Kabul.
At a joint news conference with President Karzai, Mr Cameron urged the Taliban to renounce violence.
He said ''All those who renounce violence, who respect the constitution can chose to have a voice in the future prosperity of this country rather than in continuing in fighting to destroy it."
Go to next video: Karzai calls for continued support