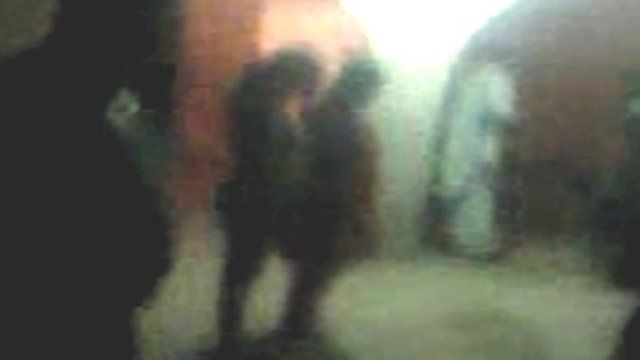 Video
'Police paraded us naked in public', says Mumtaz Mirbahar
Several Pakistani police have been suspended after accusations they paraded a couple naked in public.
According to witnesses, police in the Sindh town of Gambat forced the man and woman to walk to the police station naked as punishment for trying to have sex outside marriage.
Mobile phone footage shows a naked man being beaten by police and a woman begging them to let her cover herself.
Last year, several men were arrested for stripping a middle aged woman naked and parading her round the village as punishment for her son allegedly having an affair with a woman in their family.
The footage of this latest incident shows the man, Mumtaz Mirbahar, being pushed around and abused by police officers on his property.
Orla Guerin reports.
Go to next video: Woman in Pakistan 'assaulted in village'