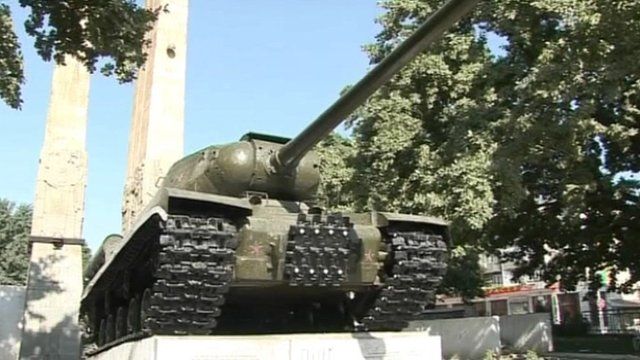 Video
Russia discusses future of strategic military base in Tajikistan
Russia has had a military base in Dushanbe, Tajikistan, since 1979 when the country was still one of the 15 republics which made up the USSR.
In 2004 Division 201 was officially recognised as Russian by Tajik authorities and some analysts say that Russians delegates will ask for it to remain in Tajikistan for another four decades.
But with the 2014 withdrawal of Nato troops from Afghanistan drawing near, it has been suggested that coalition troops might want to set up bases in Afghanistan's neighbouring countries such as Tajikistan as well.
Karen Zarindast reports.
Video produced by BBC Persian's Suhrab Zia.
Go to next video: Library appeals for 7.5 million books