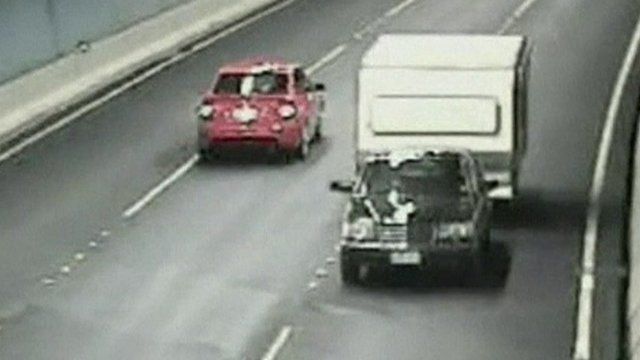 Video
Pensioner drives 12km down the wrong side of motorway
An elderly man, who drove his car and caravan for 12 kilometres in the wrong direction along a busy motorway in Australia has had his licence taken away.
CCTV footage of the incident, which happened in February 2012, showed Ronald Jackson driving against head-on traffic in Melbourne.
Operators of the Citylink Toll Road said they closed the fast lane to oncoming traffic, and one of its vehicles tried to stop Jackson.
His lawyer said he had unknowingly suffered a stroke in the lead up to the incident which could have caused his confusion and that he wouldn't be driving in Victoria again.
Go to next video: Prison for wrong-way M5 driver