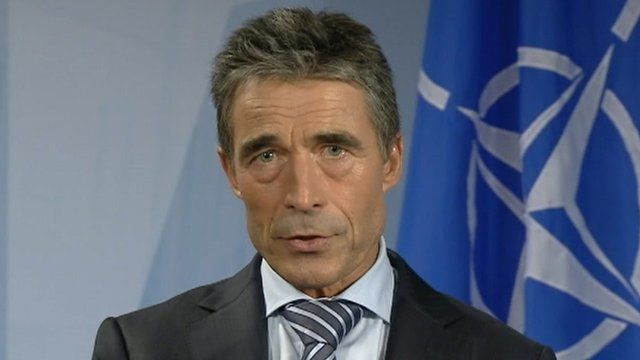 Video
Rasmussen: 'This is not a race to exit'
A spate of so-called "Green-on-Blue" attacks on coalition troops has led to a change in policy in Afghanistan.
Forty-five members of the International Security Assistance Force (Isaf) have been killed in shootings by rogue Afghan security personnel so far this year.
The incidents have led Isaf to temporarily suspend the training of Afghan local police, affecting about 1000 people.
Despite this, the Nato-led coalition is sticking to its plan to withdraw all troops by the end of 2014 and New Zealand has just announced it will pull out all its troops five months ahead of schedule.
Nato Secretary General Fogh Rasmussen said it was not a race to exit and insisted that vetting procedures have been strengthened.
Go to next video: Afghan recruits training halted