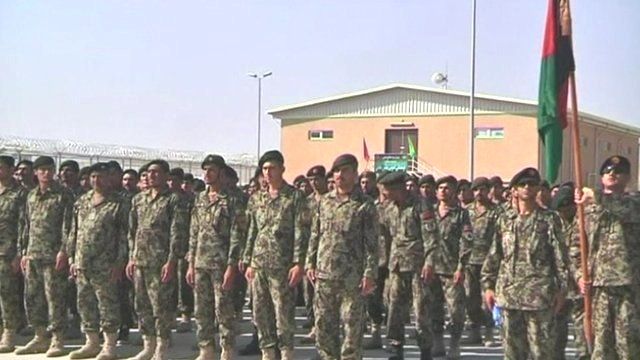 Video
Bagram prison detainees 'will not return to the battlefield'
The US military has handed control of a controversial prison housing thousands of Taliban fighters and terrorism suspects to the Afghan authorities.
In a small ceremony, Afghan officials said inmates had been transferred to their authority.
The move is part of a deal to transfer all Afghan prisons back to local control ahead of the withdrawal of Nato forces at the end of 2014.
Speaking at the handover, Col Robert Taradash, the highest ranking US official, said: "We transferred more than 3,000 Afghan detainees into your custody... and ensured that those who would threaten the partnership of Afghanistan and coalition forces will not return to the battlefield."
Go to next video: US hands Bagram prison to Afghans