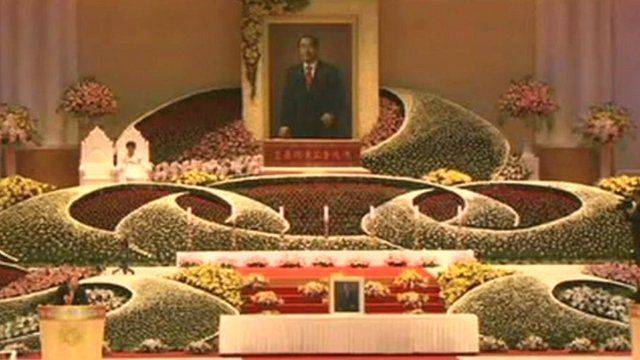 Video
Funeral held for 'Moonie' Church founder Sun Myung Moon
Tens of thousands of people have attended the funeral in South Korea of religious leader Sun Myung Moon, who died earlier this month, aged 92.
On Saturday his red and gold coffin was carried into a vast arena filled with mourners near Seoul.
The church, which claims millions of members worldwide, became famous for its mass wedding ceremonies.
But it was also accused of brainwashing converts, often known as "Moonies".
Go to next video: Married by the Rev Moon: looking back